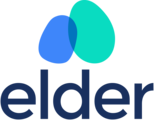 Description
About us
We are a high growth, vibrant Homecare technology company based in Old Street. We have carefully crafted our team from outstanding businesses (Google, Uber, Graze, Unilever, Just-Eat) to build a service that will redefine what it means to age. We are bringing the best of social care and digital innovation together to deliver the best possible care experience.
We are here to provide top quality home-based care for those who cannot manage on their own. We match people to carers so they don't feel alone and forgotten in a care home, and use technology to give families peace of mind. People need to rest assured that their mums/granddads/great aunties are being cared for at home when they are at their most vulnerable - everyone gets old. Even you!
About the role
We are looking for a Head of Care. This person will be responsible for ensuring we deliver the best possible care and support to our clients, customers and carers. They will manage the largest team in our company: the people handling our day to day relationship with our customers and carers, as well as their care planning and monitoring. The team is currently 15 people and expected to grow to 25+ in the next 12 months.
We are looking for a fantastic team manager with a clinical background and deep experience in customer service. A do-er who can thrive in an ever-changing environment. Someone who can be the voice of our customers in the management team.
What You'll Be Responsible For…
You'll set the direction for and manage our care and support team for customers and carers teams
You'll hire, train and develop the team, together with the senior managers in your team
You'll ensure we deliver the safest, highest quality care to our clients, manage the most complex safeguarding and escalations
You'll l talk to customers to get their feedback, review existing service processes, identifying root cause problems and implementing changes to improve team performance and operational efficiency
You'll determine the correct KPI's, what we should be measuring, how we should analyse our performance data and what we can do to continuously improve and optimise our carer supply channels.
You'll be part of the management team of Elder- working to set the clinical direction of the company and helping it succeed in the long run.
Requirements
Clinical / care knowledge or experience
Management experience, hiring and building teams
A passion for customer service and support
Ability to thrive in a fast growing and ever changing environment
Good to Have
Experience leading care management/ coordination teams
Experience in social care
Experience working in an agile/ startup environment
Benefits
We're a service business and we know that without the best people, we cannot build the best company which is why we treat our team very well. We can offer:
Competitive Salary
Stock Options (We are post-series A & backed by some of the best VC's in Europe)
25 days holiday + bank holiday
Plenty of socials and team lunches
Amazing office in the heart of the tech scene in Old Street
Macbook + any particular extras you require
AND a genuine opportunity to be a very key part of a high growth business.
This is a rare opportunity for an intelligent and driven person who wants to be part of a business that is growing exponentially whilst also changing the world for the better!