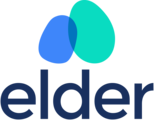 Description
About us
We are a high growth, vibrant technology company based in Old Street. We have carefully crafted our team from outstanding businesses (Google, Uber, Graze, Unilever, Just-Eat) to build a service that will redefine what it means to age.
We are here to provide top quality home-based care for those who cannot manage on their own. We match people to carers so they don't feel alone and forgotten in a care home, and use technology to give families peace of mind. People need to rest assured that their mums/granddads/great aunties are being cared for at home when they are at their most vulnerable - everyone gets old. Even you!
About the role
Reporting to our Head of Growth, you'll be taking ownership of who we're talking to. From defining and measuring segments for cross channel digital and offline marketing, to defining the marketing journey for people once they're in our database. You will be the owner and champion of our audience segmentation and CRM strategy, responsible for engaging hundreds of thousands of users with the Elder brand through individual journeys.
This is a hugely exciting new role and is the perfect chance for a CRM Manager to step in and make an immediate impression on a company acknowledged as one of the fastest growing startups in the UK. You will be tasked with creating multiple user journeys, so an understanding of segmentation is absolutely essential. You will also need cross-platform knowledge of channels including (but not limited to) email, SMS, direct mail and social media.
We use Autopilot as our marketing automation tool, so experience with it is preferable although not essential. We will expect you to have used a marketing automation tool in a past role.
We see this role as key to unlocking the next stage of Elder's growth (more than doubling in size year-on-year), so you will be someone who thrives on a challenge, and accepts the rewards of success.
Requirements
Experience with using marketing automation tools (Autopilot preferable)
Clear understanding and knowledge of different marketing channels and multi-channel marketing campaigns
Experience of developing and instigating a CRM strategy involving customer lifecycles, customer lifetime values and segmentation
Working with CRM databases, email platforms and tracking, measurement and analytics tools
Benefits
We're a service business and we know that without the best people, we cannot build the best company which is why we treat our team very well. We can offer:
Competitive Salary
Stock Options (We are post-series A & backed by some of the best VC's in Europe)
25 days holiday + bank holiday
Plenty of socials and team lunches
Amazing office in the heart of the tech scene in Old Street
Macbook + any particular extras you require
AND a genuine opportunity to be a very key part of a high growth business.
This is a great opportunity to join a team of brilliant minds and build something that is
genuinely going to impact lives and help people.