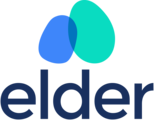 Customer Support Associate
Description
ABOUT US
Elder is the 5th fastest growing tech startup in the UK. We are a fast-paced, young and dynamic technology company based in the heart of one of Europe's hottest tech scenes, Old Street.
We have carefully crafted our team from outstanding businesses (Google, Uber, Graze, Unilever, Just-Eat) to build a service that will redefine what it means to age whilst also changing the world for the better!
ABOUT THE ROLE
Due to continued growth and success, we are looking for an emotionally intelligent and caring Customer Support Associate to join our lively and driven Operations team with a focus on providing a world-class customer experience.
Working in a role where no two days are the same, you will be the first point of contact for all inbound calls and emails to assist and support customers on a wide variety of requirements and queries ensuring Elder is always available to customers and our professionals.
If you are driven, enthusiastic and proactive, there is always a new challenge to focus your energy on. You will work in line with our policies and processes, but add your own talents to make the difficult look easy and find new ways to delight customers.
RESPONSIBILITIES
Managing a range of customer and carer interactions across a wide variety of needs and queries
Provide constructive feedback to management and cross-functional teams to improve the customer journey
Building strong relationships through every interaction to better deliver an exceptional customer and carer experience
Take ownership and act decisively to solve problems, make your time count, and deliver results
Requirements
Experience and passion for delivering exceptional customer service even in high-pressure situations
A natural ability to build strong rapport and relationships
Excellent communication skills - both spoken and written
Ability to think outside-the-box in relation to problem-solving and willingness to go the extra mile
Ability to remain courteous and polite when faced with a difficult situation
Ability to recognise the issues before they become problems and escalate them to the appropriate team.
Benefits
Competitive Salary + annual bonus + equity
Macbook + any particular extras you require
25 days holiday + bank holidays
Employee Perks - a range of benefits, discounts and socials (such as bagel Tuesdays, football club etc)
Join a team who value growth, effort, bold bets and having fun!
Mentoring program to help you achieve your personal and career goals\
Please be aware that we only very occasionally work with agency partners, and only on a role-by-role basis. This ensures that we can provide that agency partner with all the information and tools they need to be successful in supporting us!

We only accept CVs that are submitted via our ATS, Workable. Speculative CVs sent via email will not be considered liable for a fee.