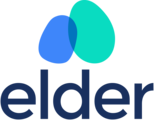 Description
About us
We are high growth, a vibrant technology company based in Old Street. We have carefully crafted our team from outstanding businesses (Google, Uber, Graze, Unilever, Just-Eat) to build a service that will redefine what it means to age.
We are here to provide top quality home-based care for those who can't manage on their own. We match people to carers so they don't feel alone and forgotten in a care home, and use technology to give families peace of mind. People need to rest assured that their mums/grandads/great aunties are being cared for at home when they are at their most vulnerable - everyone gets old. Even you!
About the role
As our digitally-led marketing and fierce growth plans show no sign of slowing, we are looking to recruit a Social Media Manager to bring the brand personality to life, help transform the customer experience and grow our brand awareness.
This is no ordinary social media role. Leveraging the brand positioning and TOV you will be responsible for shaping the personality of the brand online. We require an innovative and creative approach to social listening and engagement, combined with news-hacking and reactive content creation to help the brand stand out and drive earned reach.
Requirements
Extensive understanding of social media channels and tools
A proactive and curious mindset, with a finger on the pulse
Creative flair and strong copywriting ability
Experience with generating quick turnaround content for social channels (videos, gifs, infographics etc)
Flexibility and adaptability
Strong communication skills and team working
Evidence demonstrating previous experience would be a real advantage: building a strong social TOV, delivering superior social engagement and shaping/delivering reactive content
Any experience working in health tech would be a real advantage (though not essential).
Responsibilities
Understand the brand, products and positioning inside out to create a brand personality for Elder in social channels
Leverage social listening tools and news-jacking to create engaging, relevant, timely and reactive content, to drive earned reach and (occasionally fame) for Elder
Develop and be champion of TOV
Lead management of social media channels such as Facebook, LinkedIn, Twitter and Instagram.
Plan and own delivery of all organic social media content and provide support to growth marketing in order to optimise content and TOV for paid social activity.
Benefits
We're a service business and we know that without the best people, we cannot build the best company which is why we treat our team very well. We can offer:
Competitive Salary + annual bonus + equity
Macbook + any particular extras you require
25 days holiday + bank holidays
Employee Perks - a range of benefits, discounts and socials (such as bagel Tuesdays)
Plenty of socials and team lunches
Join a team who value growth, effort, bold bets and having fun!
Mentoring program to help you achieve your personal and career goal
This is the rare opportunity for an intelligent and driven person who wants to be part of a business that is growing exponentially whilst also changing the world for better!
Please be aware that we only very occasionally work with agency partners, and only on a role-by-role basis. This ensures that we can provide that agency partner with all the information and tools they need to be successful in supporting us!
We only accept CVs that are submitted via our ATS, Workable. Speculative CVs sent via email will not be considered liable for a fee.