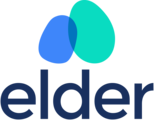 Customer Support Associate
Description
We are looking for an exceptionally talented Customer Support Associate to join our Operations team with a focus to providing world-class customer experience to our ever-growing customer base and professional carers
If you are a Customer Experience Associate or are looking to begin your career in Customer Operations then please read on….
About us
Elder (Elder.org) is one of the fastest growing companies in Europe - over 500% in the last 12 months, and we have no intention of slowing down.
Our aim is to provide a lasting and viable alternative to the care home.
We are looking for a Customer Support Associate with great communication skills and the ability to build rapport to help build on our current momentum.
About the role
Our Customer Support Associates are the face of our Customer Operations, the engine of growth at a fast-growing company.
The ideal candidate will be providing best in class customer service and experience with every interaction.
We're looking for ambitious candidates who have excellent overall communication skills, a professional yet empathetic manner, an inquisitive mind and a customer-centric approach to processes.
Your work will be diverse and challenging but will be highly rewarding as we scale the business across the UK and Europe. You'll be expected to roll your sleeves up and make an impact from day one but will also have a dedicated team around you to help ensure we succeed together.
Responsibilities
Being the first port of call for all inbound calls and emails, ensuring Elder is always available to customers and our professionals
Responding to queries in line with our policies and processes
Be the voice of our customers, regularly and constructively feeding back to the business the impact our processes have on our customers
Provide constructive feedback to management and cross-functional teams to improve the customer journey
Requirements
Excellent communication skills - both speaking and written
A natural ability to build rapport and provide excellent customer service
A thirst to learn and develop with a fast growing Start-up
Willingness to go the extra mile
An ability to think outside-the-box in relation to problem solving
The ability to adapt to change quickly in a fast-paced environment
Benefits
A great basic salary
A very achievable sales target system
Equity options
Mentoring program that will help you to develop your career
25 days holiday + public holidays
Macbook + any extras you need!
Join a team who value growth, effort, bold bets and having fun!
Become a part of one of Europe's fastest growing tech startups at an early stage.