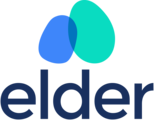 About Elder
Elder (Elder.org) is one of the fastest growing companies in Europe - over 500% in the last 12 months, and we have no intention of slowing down. We are looking for an exceptionally talented and driven people to help us continue our momentum.
We believe that nobody should have to go into a care home unless they want to. 97% of people say they don't want to end up in a care home, yet the vast majority of people receiving full time care end up shoe-horned into a solution they never wanted.
We're building the alternative to the care home across the UK & Europe, and will help to reshape how society looks after the elderly.
We are a tight-knit, talented London based team, backed by some of Europe's leading investors, having raised a Seed and Series A round in the last 12 months. We have experience of founding start-ups like Mopp and backgrounds from companies including Google, Uber, JustEat, Ocado, Graze, Handy, Shazam and Onefinestay.